Welcome to the B.C. Section, Senior Liberals Commission website. I'm Claire Vermette, President and Chair of the B.C. Section. We acknowledge that all of our work for older Canadians in B.C. takes place on the traditional lands and unceded territory of the Coast Salish and associated First Nations.
We had a Pandemic. But Zoom meetings and chats allowed us to reach more of you, especially older Canadians in our North. Now we continue to advocate for policy that enables and sustains your best way of living.  Our policy process enables the very grassroots of Democracy itself and is the envy of all other political entities. A National Convention will take place in Ottawa May 4-6 2023. We are working hard in anticipation of this opportunity to be heard. You can join us and, if you are over the age of 60 years, you are already a member!
We need more volunteers, especially more Senior Registered Liberal representatives in Electoral District (Riding) Associations in all regions of B.C. It's a great way to start getting involved. SLC "Reps" are voting members of EDA Executive Boards and actively participate in election preparations. Interested in learning more? Please click on any of the links below for many ways to get involved. We hope to hear from you soon. 
There are very many ways we Seniors can help elect and re-elect a Liberal MP in every electoral district across the country.
Even a small regular investment of time and expertise can make a real difference.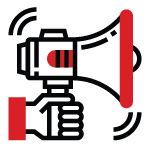 Merci de visiter le site Web de la section de la Colombie-Britannique de la Commission des aînés libéraux. Je m'appelle Claire Vermette et je tiens à souligner que tous nos efforts au nom des aînés inscrits libéraux et des Canadiens âgés se déroulent sur les terres traditionnelles et les territoires non cédés des Salish de la côte, des Kwikwetlem, des Musqueam, des Squamish et des Sto:lo Tsleil. -Premières nations de Waututh.
En tant que président, j'ai le plaisir de vous souhaiter la bienvenue et d'inviter tous les libéraux inscrits âgés de 60 ans et plus à devenir membres actifs de la Commission des aînés libéraux de la Colombie-Britannique. Section. Au cours de ces deux dernières années, bien que principalement limités à des événements virtuels, nous avons continué à dialoguer avec d'autres Canadiens âgés en vue de leur représentation lors de la défense d'une politique qui permet et soutient leur mode de vie. Un congrès national aura lieu à Ottawa du 4 au 6 mai, 2023. Nous travaillons fort en prévision de cette occasion d'être entendus.
Nous avons besoin de plus de bénévoles, de plus de représentants libéraux inscrits seniors dans les associations de circonscriptions électorales (de circonscription) de toutes les régions de la Colombie-Britannique. Les hauts représentants de la Commission libérale sont des membres votants des conseils d'administration de l'EDA et participent activement aux préparatifs des élections. Si vous souhaitez vous impliquer davantage, veuillez cliquer sur À propos de nous pour obtenir les coordonnées. Nous espérons que vous serez inspiré pour nous rejoindre.
I